Darlings - I am all over the place! .
With the Republicans ruining everything faster than anyone ever imagined possible, I've been working every chance I get with my group Senior Socialists for Peace to restore rational thinking as the proper course for human affairs.
But alas, with so many of Rev. Robertson's minions running the government, that seems like some grand fantasy from the past.
Needless to say, I've been been partying anyway because you know I love a balance. So browse on down and let me catch you up on some of the goings-on about town. Love,
Betty Jack Devine






Bettyjack.com is happy to be broadcasting worldwide 24/7 on The Funtone USA Television Network. My Quicktime video presentations are free to view following my informative report. Please stay tuned and keep on scrolling! Betty Jack
DJ Tennessee and Gigi Valdez added sparkle to the summer with their visits to the ATL. At the left, Tennessee gives the rock and roll salute as Gigi makes out with Janet Smith. Below, Integra and Queen Mookie quietly feel-up Tennessee at ARGE's going away party at The Fountainhead
Janet, I wish you and Suepie could have kept Gigi here and Tennessee too; but Gigi's returned to Spain and Tennessee to New York and soon to London. No wonder though - it's just nicer in the other countries these days.
Speaking of ARGE - he's certainly getting into the swing of things in Venice Florida where he is enjoying a much deserved extended vacation. ARGE is absolutely scrumptious in that moo moo and looks good enough to eat!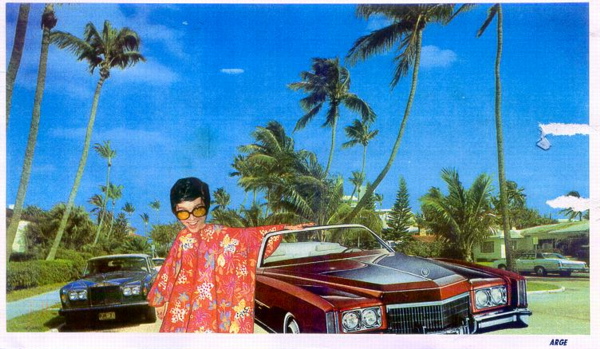 | | |
| --- | --- |
| But ARGE is about more that just relaxing . He's networking and looking smart too. There he is being fitted by Mr. Melon in a modern sport coat and as you can see below, he's an influential fixture at the weekly Smokeless Bingo Game. | |
ARGE came for a visit to Periwinkle recently and while here he took Chi Chi, the little dog Gigi had given me, and took it around the yard and took pictures of it in different situations. Isn't this picture just adorable.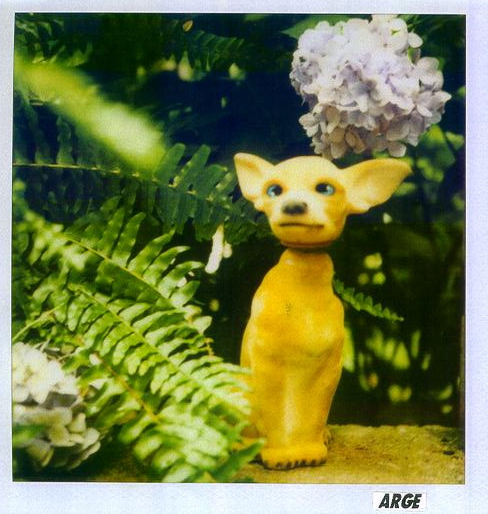 I'm sure you haven't missed the lurid discussion about ATL's Ludacris by that right-wing nut Bill O'Reily on the Fox New Channel, and his viscious threat to start dirinking Coca Cola. Mr. O'Reily, you and Pepsi Cola belong together and that's the pitiful truth.




That's a picture of me delivering a lecture on the involvement of Coca Cola in the peaceful liberation of South Africa. Peace to you Dr. Mandela and Bishop Tutu
I know you're eager to see the new videos that I'm showing right now. But before you do, let me show you my brand new penthouse in Daytona Beach. You probably haven't heard, but Dixie's favorite aunt, Big Dixie, passed away last spring and left Dixie this motel in Daytona Beach that we all love anyway. Dixie has insisted that I take the Penthouse and I couldn't resist. You can see it hovering over Dixie's Winnebago and it revolves too! As soon as it's redecorated, you must come visit there.

| | |
| --- | --- |
| | Dixie and her family are so enjoying Daytona Beach. Here they are shopping at Publix. But you say that's not the Publix in Daytona. You're so observant. Yes, Dixie drives clear across the peninsula to Bradenton once a month to shop at the Publix there because it carries some items she "just can't find anywhere else and at the lowest prices too." She is such a smart shopper and she teaches her children well. |
I almost forgot to tell you. I went to Cher's concert at the Philips Arena in August. It was the most elegant of entertainments, and Cher exuded the warmest joy and enjoyed being there as much as everyone who attended. My only criticism is that there weren't enough songs from Cher's latest CD that we love so much; and Cher, if you're reading this I do have one suggestion. The choreography for The Shoop Shoop Song could use a bit of tweeking, and, if you'll look at this video of Brittany Fairchild, Dixie and me doing that number, you are sure to find some moves you can use.

Click here to watch Brittany Fairchild and her pals doing The Shoop Shoop song

.
How it hangin' wit U? Spill it!. You turn me on when you let me know!
---